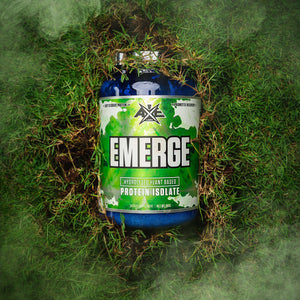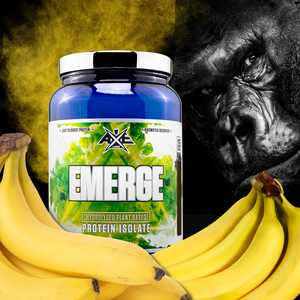 EMERGE - PLANT BASED PROTEIN
EMERGE is a blend of hydrolysed proteins and peptides from Pea, Hemp, Brown Rice and Lupin sources. The flavour is suitable for mixing easily into a huge variety of options, including citrus blends, which is a huge advantage over whey proteins.
EMERGE has been formulated with the worlds ever evolving structure and knowledge in mind. Increasing the focus on gut health, elimination of dairy the most efficient way to return to a positive state of health. EMERGE plant based ingredients offer a non-bloating, perfectly mixing, easily digestible protein source for all body types in all various walks of life. 
Witness. Overpower. Emerge. 
Directions of use: MIX ONE SCOOP (40G) OF EMERGE PROTEIN ISOLATE WITH 200-400ML WATER OR YOUR FAVOURITE NON-DAILY MILK. MIX UNTIL YOU REACH DESIRED CONSISTENCY AND ENJOY.