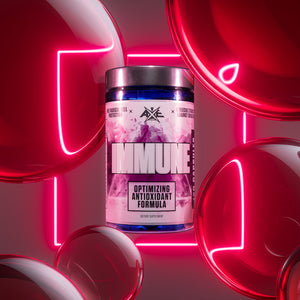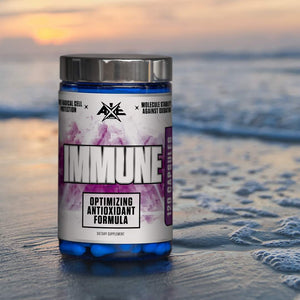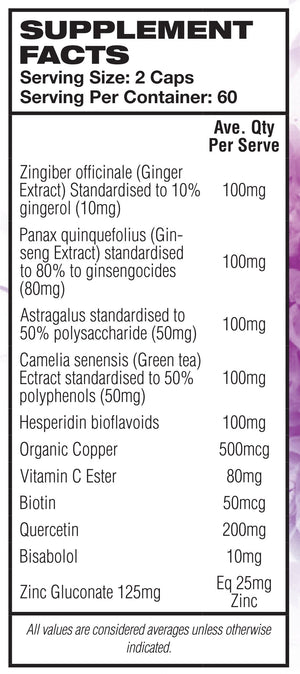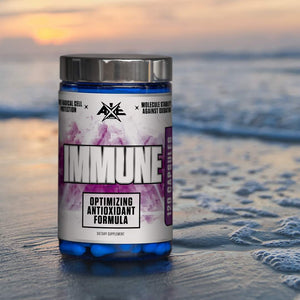 IMMUNE. Multiple unit discounts below.
An elite level antioxidant formula designed to help decrease free radical damage to body cells, whilst supporting energy production and helping metabolism of carbohydrates, fats and proteins.
Including Quercetin
1 for $109
2 for $180
3 for $240
INFORMATION PROVIDED ON THIS WEBSITE IS NOT INTENDED TO BE TREATED AS MEDICAL ADVICE AND SHOULD NOT UNDER ANY CIRCUMSTANCES BE USED AS A SUBSTITUTE FOR A PROFESSIONAL DIAGNOSIS OR PROFESSIONAL MEDICAL TREATMENT OR ADVICE. CONSULT YOUR DOCTOR OR HEALTH PROFESSIONAL BEFORE COMMENCING ANY NEW NUTRITION OR SUPPLEMENTS.