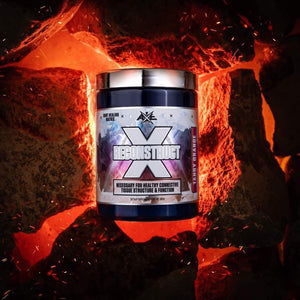 RECONSTRUCT X 2.0
Next batch due 4-6 weeks.

New age scientific joint formula to end all joint formulas. Revolutionizing an industry. Containing the brand new Basement Laminen Growth Factor, Collagen Peptide GHK, Palmitoylethanolamide, Tamarind Seed, Curcumin Longafolia, Nicotinamide Mononucleotide, Boswellia Serrata, Delta-3-Carene ingredients to help relieve the tensions and pain caused by various joint issues or injuries.
300grams.
Tangy Orange flavour.