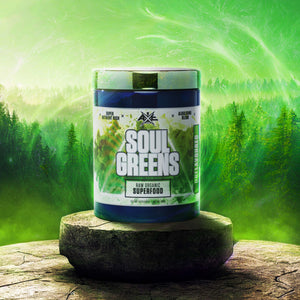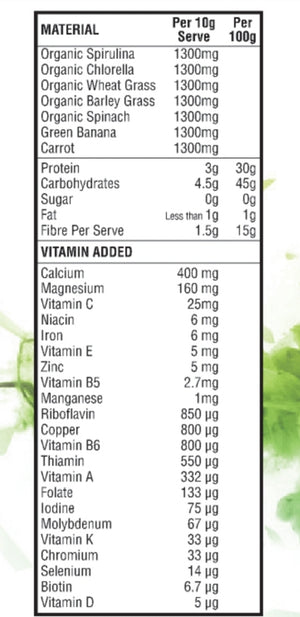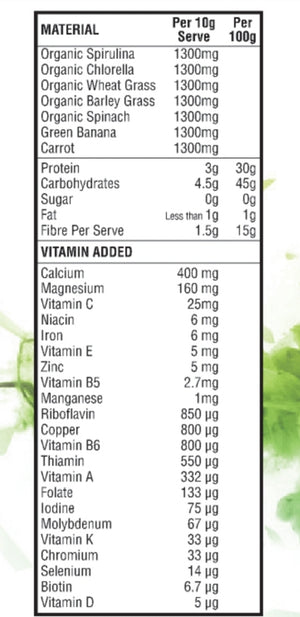 SOULGREENS
In this day and age, we just aren't getting the amount of dense nutrition our bodies require to function for ultimate elite level health.
Our food supply is lacking, the quality of our food is lacking.
Our bodies need this quality, this fuel, our bodies crave this. Our bodies desire to be healthy but struggle in such environments.
We knew we needed to create a greens to really fill that void, a void in our diets. A void in the market. A market full of fillers, additives, sweeteners, concentrates and average grade qualities. We needed to stand above and beyond anything that had ever been created.
Our intention was to create a greens, so pure, so clean, so raw and organic, that it would be up there with the reputation that Axe Laboratories has already built, what were now known for, changing the game completely. Revolutionising an industry.
We're not here for the sweet taste, fillers and illusions. We're here for pure honest goodness, scrapping back to the raw ingredients that our soul crave, desire the most.
We're here to give you SOULGREENS in this most purest form on earth.
Everything we create, comes from a deep desire to change the way and give you products better than ever seen before. SOULGREENS is the next step in our evolution. Your evolution.
SOULGREENS.
Nourish.Sustain.Nurture.
Organic Raw Superfood 300 grams